Nicole Marie O'Brian
---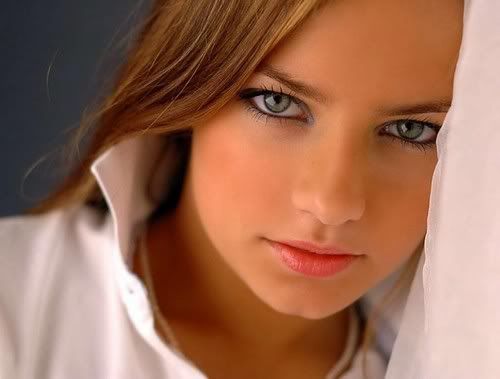 Player: Not The Evil Rob (aka Rob Knox)
Aliases:
Creature Type: Kinfolk
Breed Form: Homid
Tribe: Glasswalkers (once incorrectly assumed to be Fianna)
Born: December 25, 1992
Moon: Born Under a Theurge Moon
Titles:
Description
---
Basic Description:
Nicole is a young woman looking to be in her mid to late teens. She has dark blonde hair that falls to her mid-back, stunning gray eyes, and porcelain skin. She is tiny - only about 5', and looks like she weighs 90lbs, soaking wet. She looks to be quite lithe and athletic, with a small, toned athletes body.
Everyday Outfit:
She Wears Leotards and Track pants alot and nice clothes.
Family
---
Frank and Alison O'Brian Birth Parents

Gaoru and Kinfolk to the Fianna Tribe
Her Dad is in a Pack with Bailey's dead husband
They live in Indiana
Thomas Jefferson Beauregarde IV. aka "Bubba" aka "Bogie"

Adoptive big brother
Long Wait Long Kill, Kills from a Mile, Fostern Ahroun of the Glasswalker Tribe
Bailey Simons

Honorary sister-in-law (via being Bogie's mate)
Born as Kinfolk to the Bone Gnawer Tribe and now Kinfolk to the Glasswalker Tribe.

Sidney & Addison

Honorary nieces (via Bailey Simons)
Born as Kinfolk to the Bone Gnawer Tribe and now Kinfolk to the Glasswalker Tribe.
Sarah Isabelle Beauregarde

Adoptive sister
Kinfolk of the Glasswalker Tribe
Ezekiel Beauregarde Dauphine aka "Zeke" or "Big Guy"

Nicole is Zeke's adoptive Aunt since before she was claimed by Bogie and Sarah.
Zeke is Kinfolk to the Glasswalker Tribe.
Zeke is going on a year and a half.
Common Knowledge
---
Nicole is a talented gymnast who has studied for many years.
Nicole is really nice to everyone and sometimes gets taken advantage of because of it.
Bailey Simons is her friend from their old Sept.
Nicole's birthday is on December 25, Christmas day.
Nicole's biological family lives in Indiana.
Nicole is of Irish decent but does not have an accent.
Arashi was often seen cuddling with Nicole and many believed they would become mates.
She has been working in the Nursery
Rumors
---
Nicole likes boys! (one in particular)
Nicole wants to steal Zeke and dress him up like a baby doll.
Arashi told Nicole that he wished her to have his pups while he already had a mate.
The Reason Her parents are so protective of her is because she's an only child and they can't have any more kids.
Shes really good at Gymnastics and looks good in a Leotard
Her Mom is an Assistance Gymnastic Coach Were Nicole took Gymastics
History
---
[Character History]
Quotes
---
"He's just an adorable little boy and a joy to be around. I love Babysitting him." ~ Nicole speaking of Zeke.
IC Contact Info
---
Soundtrack
---
OOC Information
---
Player: Not The Evil Rob (aka Rob Knox)
Time Zone: Eastern
Location: London, Ontario, Canada
Contact Info:
E-mail: r_knox @ hotmail.com

Please list LS - Nicole in the beginning of the subject line.

IRC: Not_The_Evil_Rob
MSN messenger: r_knox @ hotmail.com
Links
---
page revision: 33, last edited: 16 Apr 2010 04:45